Award Winning NJ Landscape Designer
Whether you are interested in a small design or a master plan, as a professional landscape designer in New Jersey , I can help you create that special landscape.
Who am ?
Here are some things about me, but for more information, please see my Profile page.
I hold a degree in Landscape Architecture from Rutgers University
Member American Society of Landscape Architects
Many of my designs have won awards.
Landscape design services are provided for residential projects in all of New Jersey and beyond.
Popular Pages
Landscaping Pictures - take a look at many of the impressive landscape designs I have created over the years, including award winning projects (noted by gold circles).
Recognitions Page - testimonials, articles I have been featured in, and landscape design awards.
Landscaping Services - what can we do for you?! I like to provide designs that are creative and exciting, but that is not all. The landscape contractor or homeowner can easily follow and implement the plan, one that follows well structured landscape architecture. This site has lots of information to help you learn about my company. Services include providing landscape designs, recommending landscape contractors that do top quality work, and project management (optional). Any or all parts of a landscape can be included.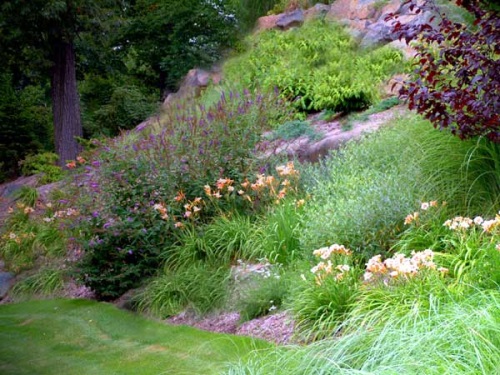 Front yard designs might include plantings, a driveway design, landscape paving (for both driveways and walkways), rocks (boulder and stone placement in the landscaping), landscape lighting, grading and drainage, retaining walls, etc.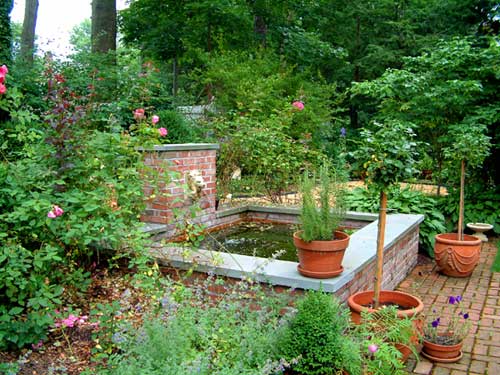 Back yard designs can include specialty gardens, patio ideas, landscape structures, outdoor kitchens, landscape fencing, ponds, plantings, etc.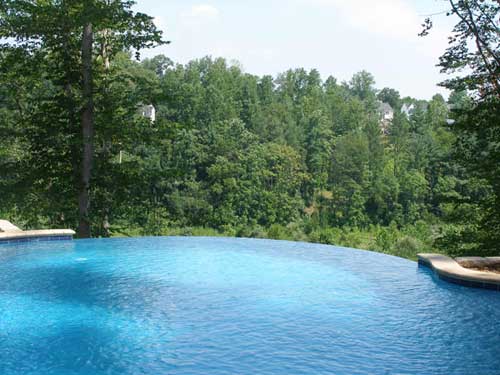 There are many options, styles, and choices. However, you really don't want to just place the pool anywhere or in the easiest location! It's best to integrate the pool and landscaping as a whole. This is where creative and functional landscape architecture comes into play.
Do you want your pool close to the house or further away? They both have their advantages.
Perhaps your property is on a slope. This should be an important design consideration.
Pool designs, paving materials, fencing, etc. are all designed together for a beautiful and cohesive pool project.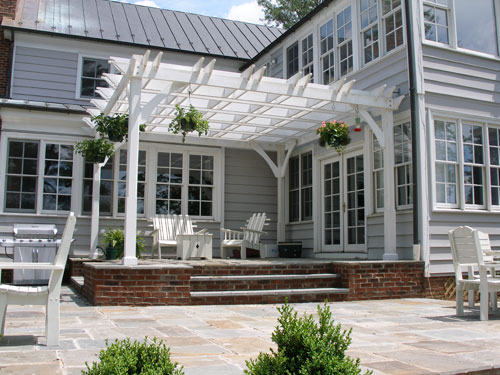 I love designing patios. There are so many options and I have many creative ideas! From paving materials to special features, such as seat walls, there are many ways to go.
Are you looking for helpful information on all sorts of landscaping topics?
Visit my other website Landscape Design Advice with over 700 pages of tips, ideas and photos!!
We serve the following areas:
New Jersey, Northern New Jersey, Somerset County, Bergen County, Hunterdon County, Sussex County, Atlantic County, Burlington County, Camden County, Cape May County, Cumberland County, Essex County, Gloucester County, Hudson County, Mercer County, Middlesex County, Monmouth County, Morris County, Ocean County, Passaic County, Salem County, Union County, Warren County, Central New Jersey, Western New Jersey, Eastern Pennsylvania
|