New Jersey Small Landscape Design

Full and Colorful
This small landscape design is full of life and color, utilizing many ornamental trees, flowering shrubs, and showy perennials. The project was designed to create a lush landscape using texture, height, and color.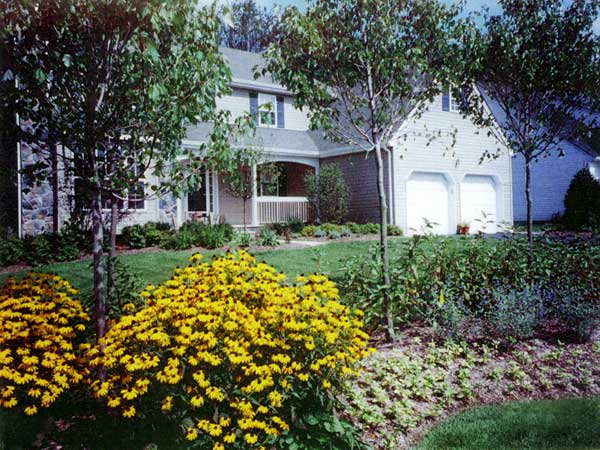 Evergreen groundcover in the foreground planting along with evergreen shrubs will provide greenery even in the winter. Black Eyed Susan perennials bloom in late summer for quite awhile and are very colorful!  Red Maple trees will turn red in the fall.
Please share this page if you enjoyed it.

Susan Schlenger Landscape Design

›
Projects

›
Project-3