Front Landscaping Ideas for Color

The clients wanted lots of color and creative front landscaping ideas for this mountaintop home. Ornamental trees with wine colored foliage, the beautiful perennial Russian Sage and lots of evergreen shrubs were used for a beautiful mixed planting throughout the front landscape.
Award Winning Front Landscape Design in New Jersey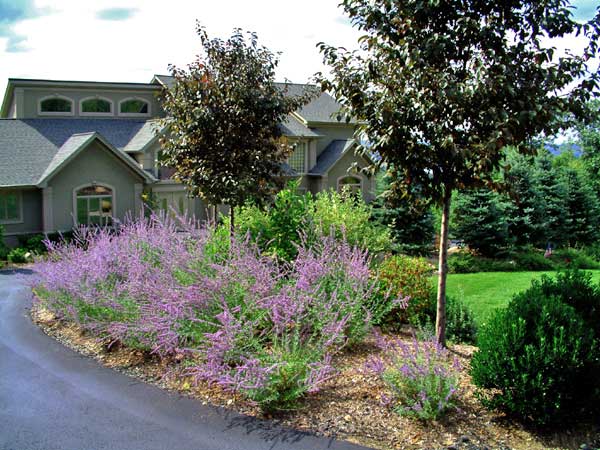 Evergreen trees were placed on a berm to create interest in the topography and also to provide some privacy.
A circular driveway design provided easy access to the front of the house. The side shown below was relatively flat and was line with Purple Leag Plum trees.
Circular Driveway Design and Plantings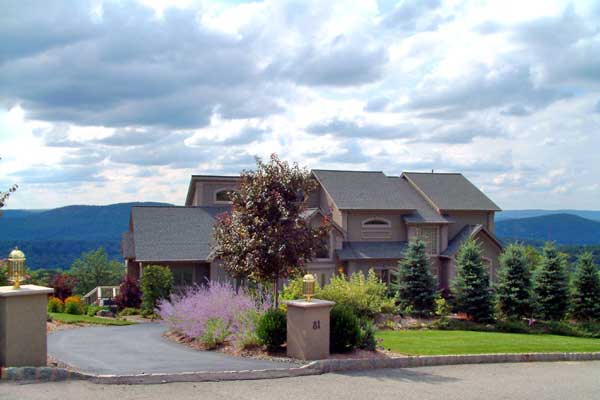 The other side of the circular driveway needed a retaining wall. The same trees lined the driveway as the other driveway side. Over time, plants will hang over the wall.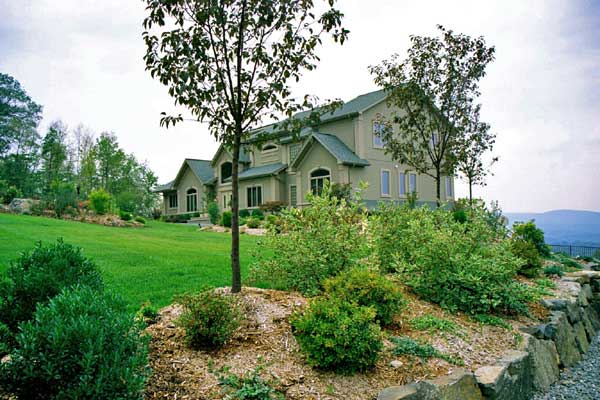 Front Yard Design With a View!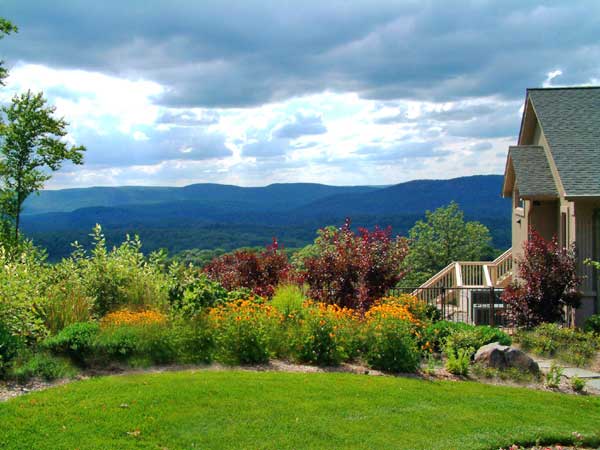 Before
Please share this page if you enjoyed it.

Susan Schlenger Landscape Design

›
Projects

›
Project-10