NJ Bluestone Patios and Pergola

The design for this expansive house included the following:

two bluestone patios
connecting walkway
curved seatwall
tree set in paving
pergola
plantings
My wife and I challenged Susan with a highly complex design request...
Click here to read more of my client's testimonial for this project!
Pergola with Curved Seatwall and Fire Pit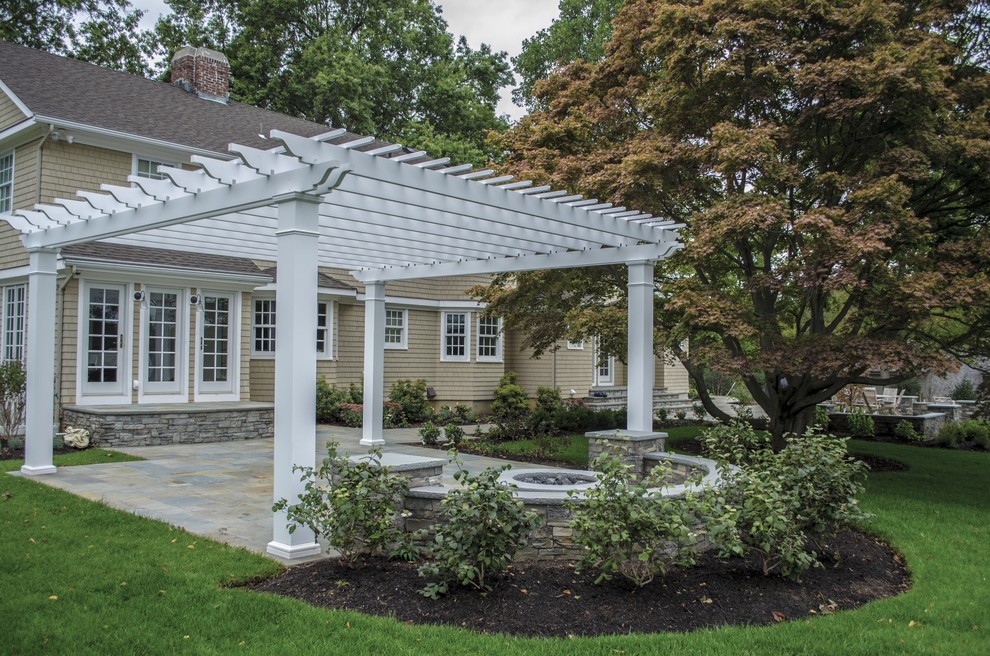 I love how this turned out! The shapes are so simple but the beautiful natural bluestone material and elegant pergola fit perfectly...not to mention a curved seatwall where the homeowners can enjoy the fire pit.


Bluestone Patio with Seatwall and Shade Tree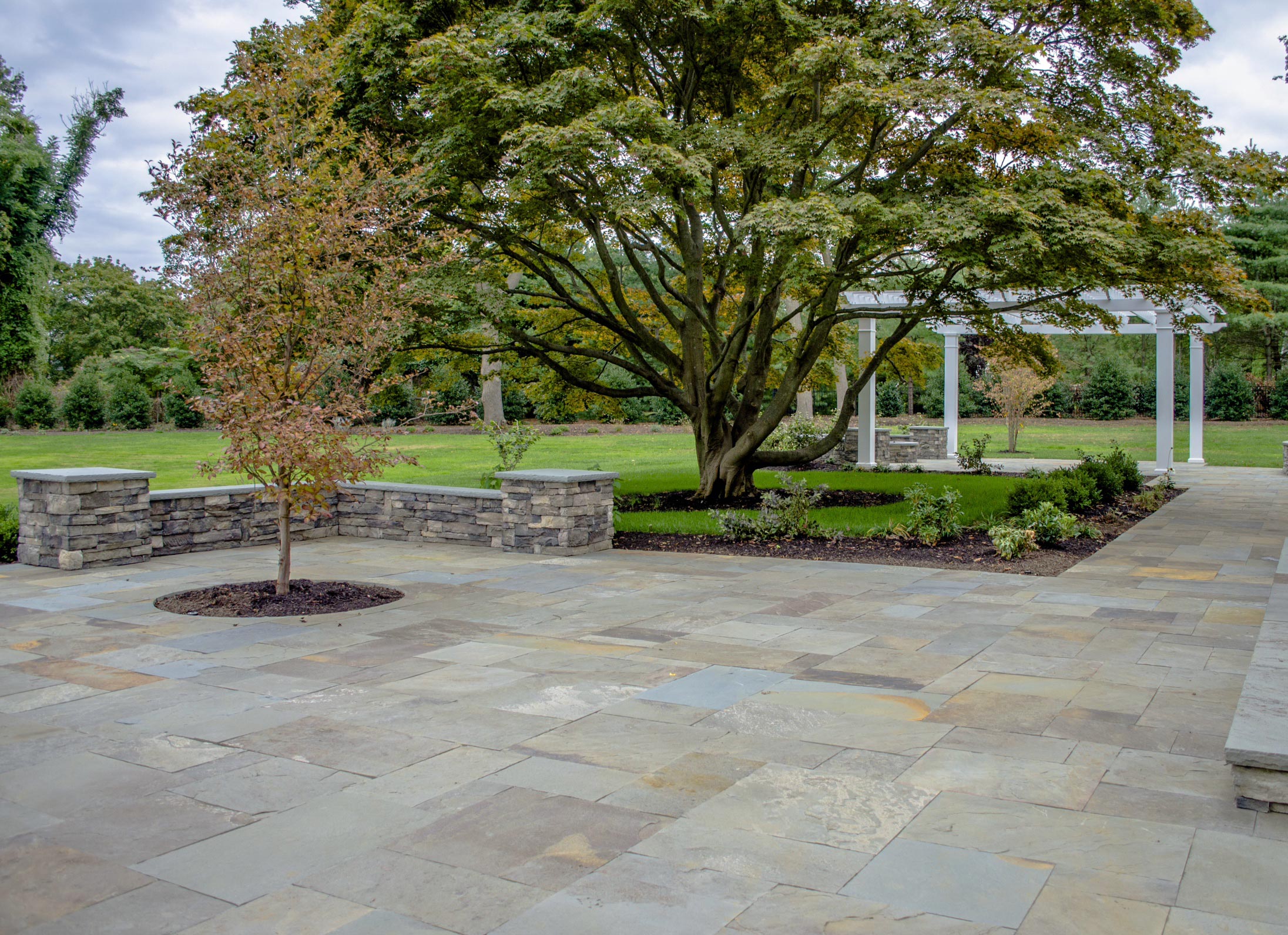 The bluestone for this project is dry laid. This is a good choice to eliminate and joints cracking if installed with concrete. The color is full range. You can see the mixed colors. Another option would have been to choose "all blue".
Seatwall heights can range from 18 to 24 inches high. This one is 21 inches. End piers are a nice addition. Boulders can be used also.

Patio with Step Down and Walkway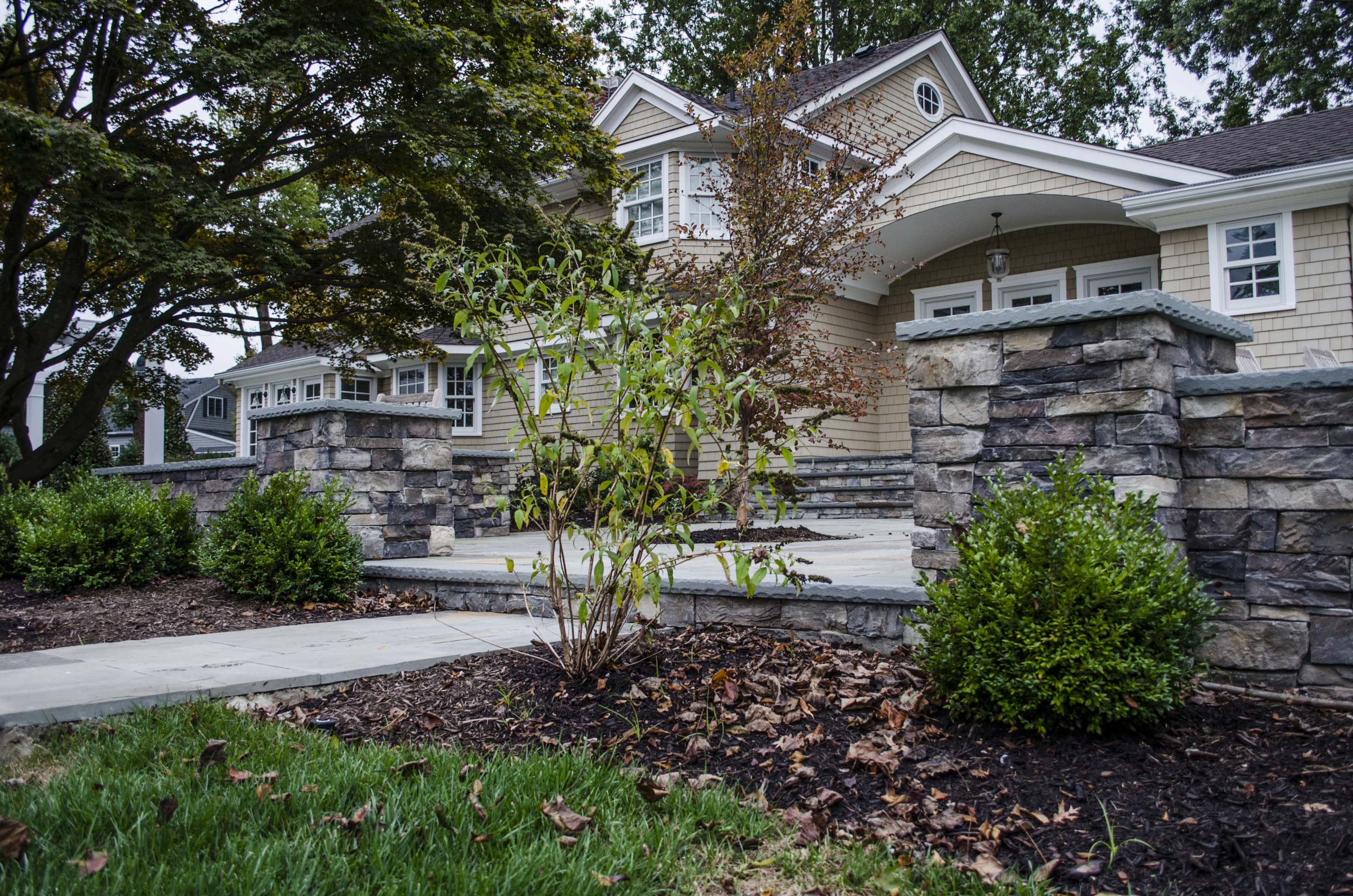 You can see the seatwalls framing the area leading to the rest of the backyard. There is one step down. 


Front Walkway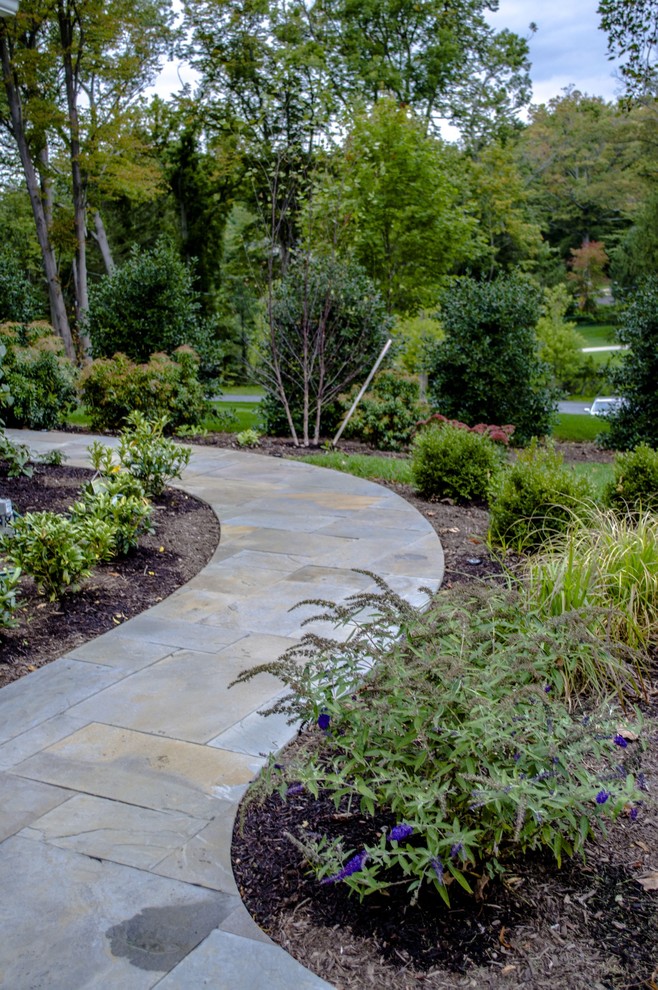 As you can see, the same bluestone was used for the front walkway. Love the curve! Plants are a mix of shrubs, perennials and trees.


Before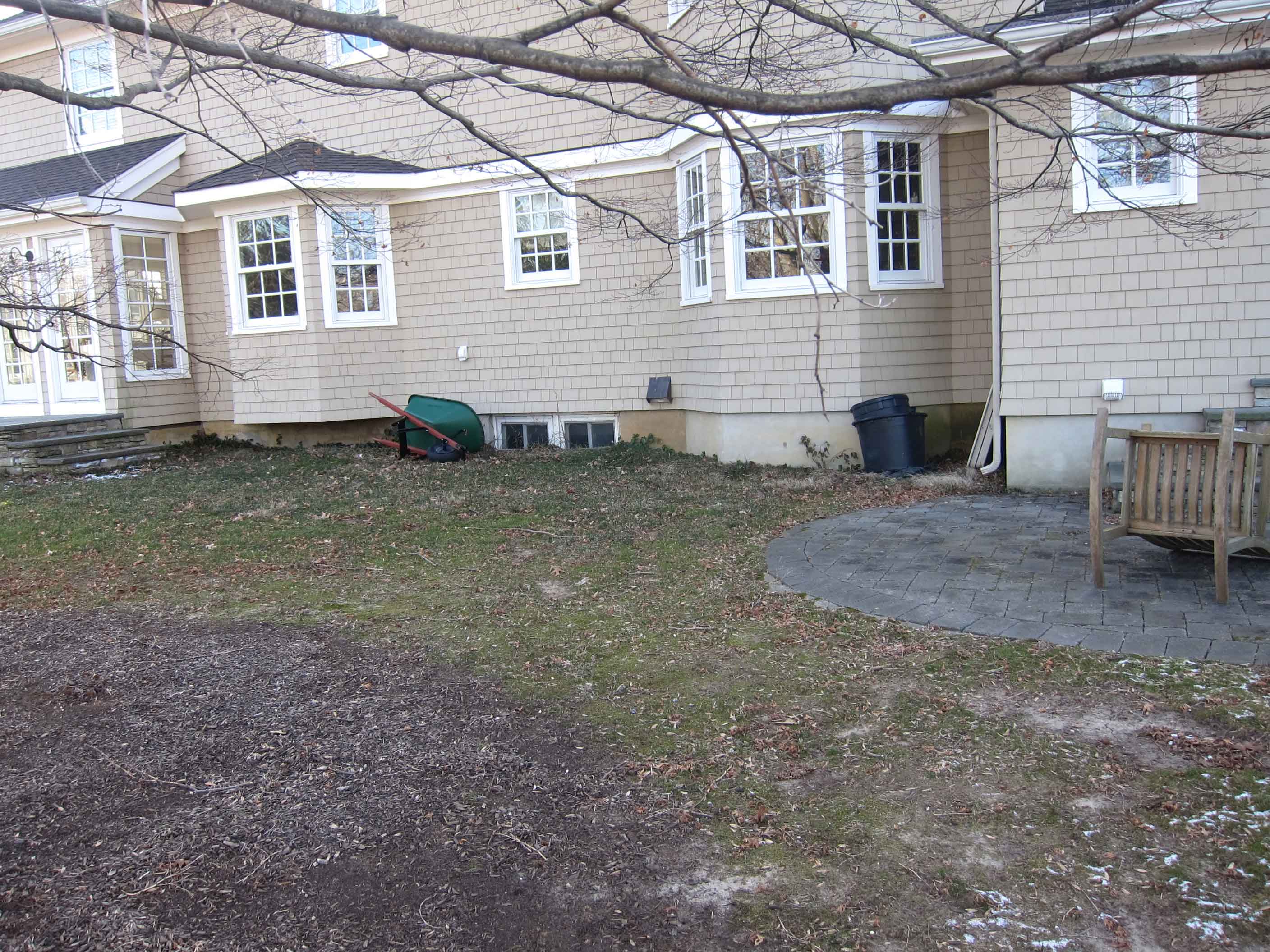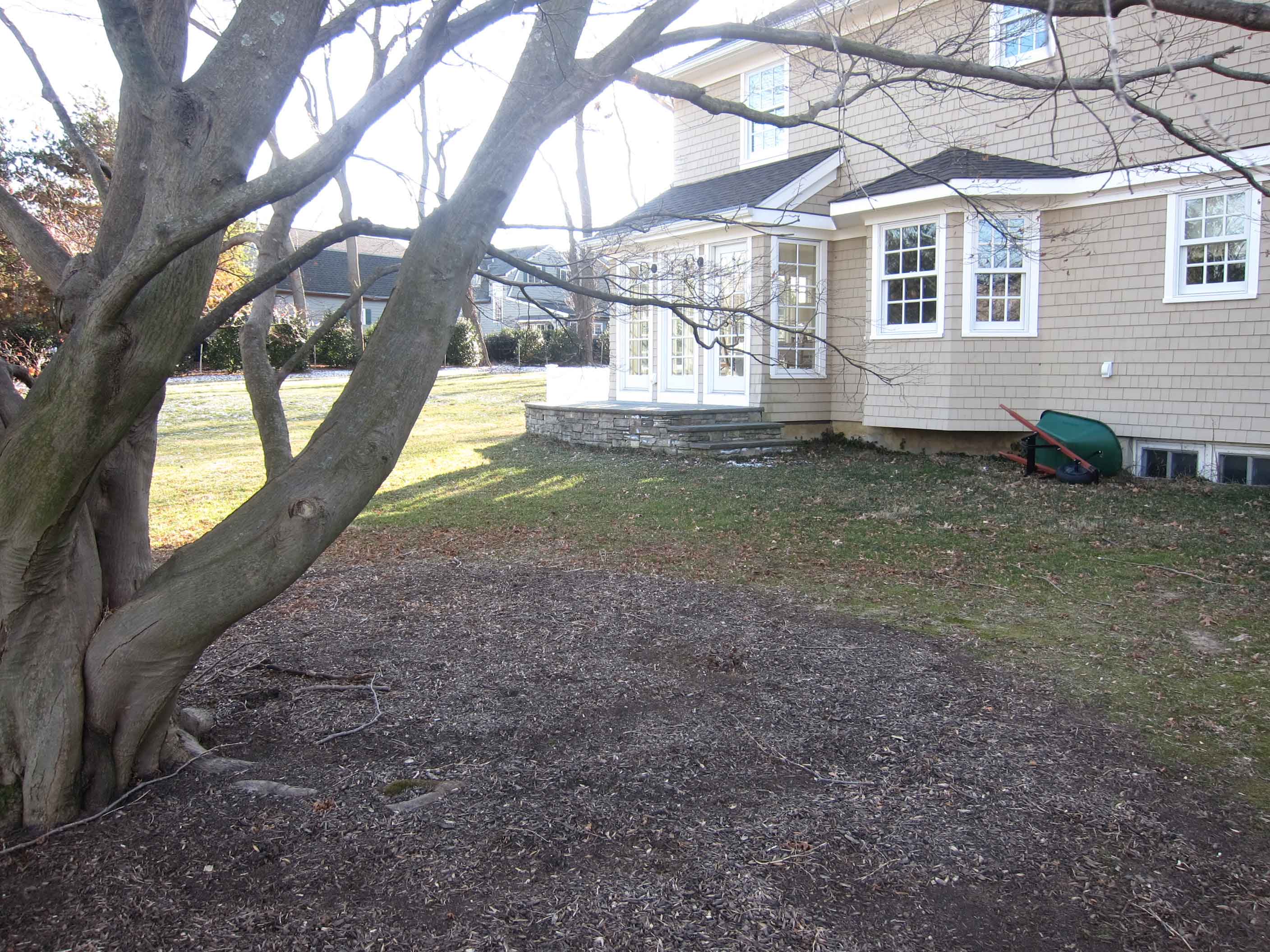 Testimonial From Client (as posted on Houzz)
Susan Schlenger was able to provide us with an outstanding landscape design since she was willing to listen carefully to our desires (including our general landscape goals, specific hardscape and plant material preferences, and budget concerns), surveyed our property meticulously (to assure that plants were spaced and sized appropriately as well as had adequate light & water for healthy growth), and had a deep knowledge of both natural stone hardscape materials and unusual plant material (to provide us with a truly unique and beautiful landscape plan with 4 seasons of interesting features).  

My wife and I challenged Susan with a highly complex design request. We needed a complete landscape plan, including more than 3,000 square feet of natural bluestone patios and walkways, a custom fire pit and seating walls, a 22 x 22 foot white fiberglass Pergola, about 15,000 square feet of beds and borders, and a new driveway. Susan designed the landscape with and without a swimming pool so that we could work on the design in stages. Susan completed an initial design, met with us to discuss any changes we would want her to make, and then finalized the plan with all of our requested changes. 

I would highly recommend Susan to anyone desiring a customized landscape. You will not get a "cookie cutter" landscape that looks just like everyone else's property. For a design that fits your own individual goals and desires, give Susan a call. 
Please share this page if you enjoyed it.

Susan Schlenger Landscape Design

›
Projects

›
Bluestone Patio and Pergola